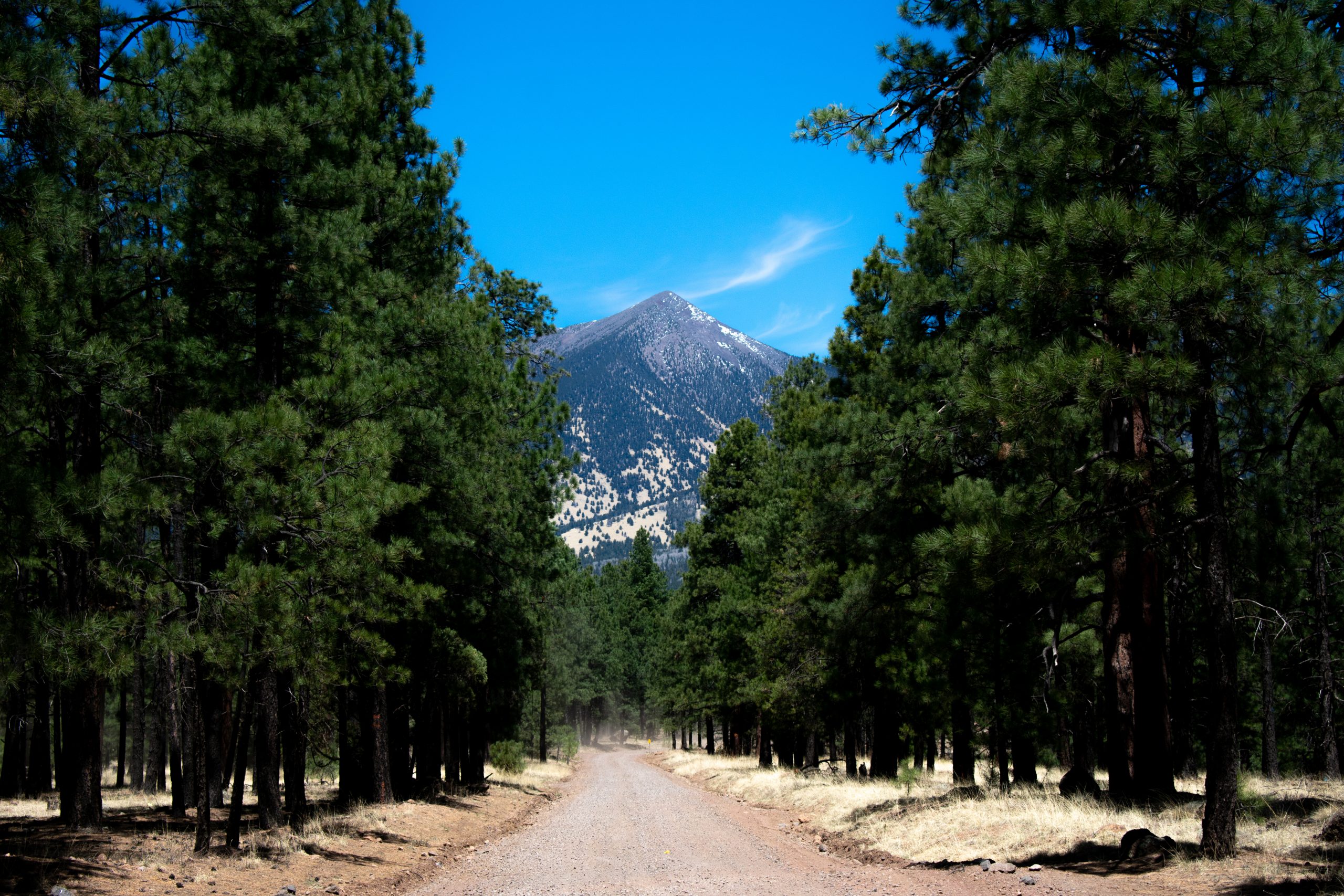 Strive Flagstaff
Service l Athletics l Adventure
Request Info
Enroll Now!
Flagstaff Program Overview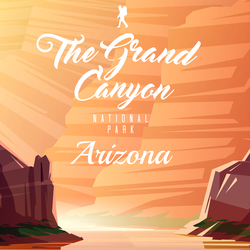 Program Length
16 Days
Dates
July 6th – July 21st
Focus
Service:  30-40 hours

Athletics: Daily

Adventure:  Grand Canyon Rim to Rim
Max Group Size
18 Students
Cost
$3495
Learn

from your leaders and trip-mates –

about service

and how we can serve others well.

Improve as an athlete

(whatever your level) and how to adjust to altitude while traveling or exercising.

Be

more than a tourist

as you settle into life in Flagstaff,  and get to know the people and

organizations around you.

Explore the Flagstaff trails on foot breathing in the fresh scent of pines and taking in the gorgeous scenery in every direction while having opportunities to run almost every single day.
Challenge yourself physically and find out what you are made of as you hike down  to Phantom Ranch in the Grand Canyon and back up those steep walls– likely the hardest day of training you'll have ever put in. Be ready for a challenge! 
Slide in the natural rock slides at Slide Rock State Park as we spend some time escaping from heat of the midday sun in the waters of Oak Creek.
Welcome Home
In the mountains of Flagstaff, Strive student-athletes will enjoy the prospect of shared housing that backs onto trails where we will do the majority of our runs.  Located at just under 7000 ft. (2100m) above sea level and known as "The City of Seven Wonders", the sheer number of views and opportunities to get out and marvel at nature abound.  We'll enjoy the small town feel of Flagstaff as our group settles into life amongst the largest contigious ponderosa pine forest in the world.
Service
All service work begins with learning how to serve others. Before we pick up a shovel or step into a classroom, we'll make sure we understand the complex idea of what it means to offer help as an outsider, what we're qualified to do, and how to make sure our work is creating a positive, long-term, sustainable impact.
The service projects that we do work on are always community driven and therefore often change from year to year. Projects that we may work on as a group would include: work with Flagstaff Foodlink, an organization dedicated to supporting a just and sustainable community food system, group cleanups and beautification projects with the City of Flagstaff, helping the arborteum or local trail groups with any tasks that need doing, helping as reading tutors or a whole lot more. Keep in mind that these are only possibilities and the projects WILL be different from year to year.  Come with an open mind and be ready to help and you'll gain a lot from the experience. 
Athletics
With over 56 miles in the Flagstaff Urban Trail system coupled with the 100+ miles of hiking trails you'll have more options than you could ever possibly explore.  You'll be able to work out daily or even take a bike out with the crew (if this is set-up pre-trip). We'll grow as a group on our runs and keep challenging ourselves to get better every day. There truly is something for everyone. In the afternoons, we'll have group core workouts, stretching clinics and so much more!
Adventure

The daily views and experiences are only the beginning of your adventure. On the weekends, you'll enjoy day-trips in the surrounding area which could include: a visit to Slide Rock State Park, to slide in the natural rock slides and cool off in the waters of Oak Creek, exploring Montezuma's castle or other cliff dwellings, hiking Humphrey's Peak (over 12,000 ft) or visiting local museums and sites.
Finish your trip with a Rim to Rim run/hike of the Grand Canyon – one of the seven Natural Wonders of the World. We'll travel down from the North Rim and after a long day of incredible views of the forces of nature we'll pop up on the South Rim feeling accomplished and satisfied (and maybe just a little bit tired too!).
Accommodation
Upon your initial arrival to Phoenix you'll meet your group leaders in the airport and drive as a group to Flagstaff where we'll get settled in our camp house for the week.  You'll stay at a beautiful home in the Flagstaff area in a tranquil location with plenty of room for relaxing, eating and hanging out as a group.
This schedule is flexible and will change from trip to trip, based on the wants and needs of each particular group of students. We are always tweaking and altering our itineraries – particularly the weekend day-trips – to best suit the individuals of each trip and to account for the inevitable unpredictability that comes with travel. This is a sample schedule of what programs in the past have looked like. Your trip will likely look similar, but remember, this is YOUR trip and we design the trip around YOU.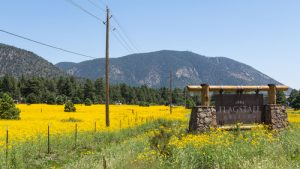 Day 1:  Meet the group and group leaders at the Phoenix airport! You'll be given a window for flights to arrive to Phoenix and we'll all hop in a van and make the drive up to Flagstaff and enjoy the views from the desert that change to towering pines the closer we get to the mountains of Flagstaff where we'll check into base camp for our adventures! 
Day 2:  We'll wake up early and head out for an AM run in the fresh mountain air. We'll spend the rest of the day getting to know the group better and learning about how best to serve the communities we are working with and learning about the projects we'll be a part of for our program. 
Day 3:  First Weekend Day! AM Run.  After our run, we are going to explore. Our groups generally choose our trips from a curated list so each trip looks a little different from the year before. Today we might visit Slide Rock State Park and enjoy hiking and sliding down a natural slide in the river as we have a slightly more relaxing day and spend some time adjusting to the altitude. In the afternoon we'll have a core session and spend some more time learning about service. Other day trip options include Sedona, the Grand Canyon, Meteor Crater, Lake Mary, and a whole lot more.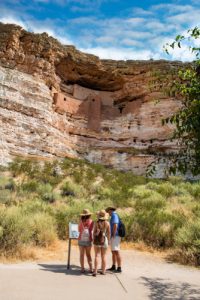 Day 4:  Weekend Day 2: AM Long Run. A visit to Montezuma's Castle might be on the agenda today where we'll learn more about native cultures andmarvel at the architectural achievements of the cliff dwellers. We'll spend the afternoon with some workout options and finish up our service learning curriculum. 
Days 5-9:  Service Week #1. These days will look similar on a day to day basis and we'll start to settle into a pattern as we get familiar with Flagstaff. We'll wake up as a group and head out for a run in the AM. After breakfast we'll meet our service coordinators and get ready for a full day of service work helping the community. We'll head back to base camp in the early afternoon to get some rest and an afternoon workout option. In the evenings, we might watch a movie as a group, have talks with our interns or leaders or just relax and play some games. 
Day 10:  Weekend Day #3 – AM Run. Drive to the North Rim. Camp! We'll do some exploring once we get settled in at camp and get our first glimpse of the Grand Canyon to get an idea of what we are up against tomorrow. 
Day 11:  Weekend Day #4 – Grand Canyon Rim to Rim Run/Hike This will be our "can't miss" group activity. You'll marvel at the scale and grandeur of the canyon and have your breath taken away in more ways than one. This hike is the real deal and we will assess your fitness level during the trip to determine if you will be able to make the hike. Please help us make this decision easy by training BEFORE the program. We'll be up before sunrise and hiking in the early dawn hours. The hike will take between 12-15 hours and is approximately 24 miles and will be filled with amazing views and scenery. Enjoy it! Less than 1% of the visitors to the Grand Canyon partake in this experience.  We'll get picked up by our driver on the South Rim and head back to Flagstaff for some much needed rest and food.
Days 12-15:  Service Week #2: Same as Service Week #1 schedule.
Day 16: Goodbye! It's time to go home and get ready for your fall seasons. We'll head to the airport and catch afternoon flights out of Phoenix. You'll be home before you know it and telling everyone about the awesome summer experience you just had!
Strive Flagstaff - July 6 - July 21
Tuition includes: All lodging, meals, beverage with meals, coaching, ground transportation, excursion entry fees, training facility entry fees, community service placement and support, group tips for guided activities.
Tuition does not include:  Airfare to/from Phoenix, overweight luggage fees, snacks and beverages outside of meals, personal spending, massages and sports therapy services, tips for additional assistance (e.g. sports massage, etc).
Deposit Due: $500 upon acceptance

Full Program Payment Due: March 15

Payment Plans – Payment plans are available upon request. Simply contact us for details. We're happy to help you and your family work out the plan that will make your trip a possibility!

Financial Aid – We have scholarships and financial aid available for qualified high school applicants. Please visit our Financial Aid page for more details
For Strive-Flagstaff,  participants will meet their leaders at the Phoenix airport.  Participants will be given a 3 hour arrival window and are expected to purchase flights scheduled to arrive within that window or arrive at the airport via car/public transportation within that window.  Specific details will be sent out in Spring regarding expectations for flights. Families are responsible for arranging transportation to and from Phoenix, though Strive can assist in these bookings if needed.
Students will be accompanied to Flagstaff where we will check into our house together. 
On the return flight home, students will be escorted to the Phoenix airport and staff will help direct students to their flights to return home.
For more information regarding group flights, visit our general Flights and Travel page.