Strive Athletics is for high school runners in wishing to train with a team of dedicated athletes and coaches who work to build a strong foundation for athletic development and personal growth.  The Strive Athletics 2020 Program will be virtual and open to runners from all over the country. Find dedicated athletes to connect with in this unusual summer as we all look for ways to maintain our motivation and fitness.
Strive Athletics Program Overview
Program Dates
Session 1: June 22 – July 11

Session 2: July 13 – August 1
Focus
Foster connection and increase motivation

Injury Prevention

Gain mental strategies to succeed in running and life
To enroll, simply create an account at the link above, select "Strive Athletics", and fill out the required information.
The Strive Athletics Virtual summer training program will include four weekly Zoom meetings. All times below are in Eastern Time! Strive Athletics is a collaborative training program. If you have a summer training plan with your coach, we want to work with you on completing that training plan to the best of your ability. If you don't have a summer training plan, we are happy to step in and help get a summer training program together for you that will have you ready for a fantastic fall!
Zoom Meeting Details:
Monday evenings 7:00pm – 45-60 minutes – training plan review and activity session (strength/mobility/injury prevention)
Wednesday evenings 7:00pm – 45-60 minutes activity session – seminar topic
Thursday evenings 7:00pm – 30 minute Q&A about training
Saturday mornings 9:00am – 30 minute Q&A about training
Each group is limited to a maximum of 25 students.
Program Goals:
Foster connection and increase motivation to continue training, even if group runs are not possible 

Prevent training injuries by providing instruction in exercises and drills for increased postural stability, core strength, and good running form 

Educate athletes by leading online sessions focused on specific topics, including managing training volume, strategies for rest and recovery, leadership and team- building, and mental preparation for racing.

Support athletes current training plans given to them by their coaches or help athletes develop and follow sound training plans over the summer 
High-quality instruction and coaching
Individual attention and encouragement for all athletes
Knowledgeable training that emphasizes healthy, long-term development of athletic potential
Well-documented training activities that can be shared with and adapted by school teams and coaches
A collaborative approach to training that encourages athletes to share training plans, including specific workouts, drills, strength circuits, and supplemental core strength development with their high school coaches
The Strive Athletics Virtual Program offers:
Individualized training plans for each student-athlete

Appropriate mileage and intensity targets based on the athlete's experience and goals

Benchmarks and progress milestones

Specific preparation for Fall cross country

Four-weekly Zoom sessions
Exclusive Strive Athletics Gear bag with T-shirt and stretching bands.

30-page Strive resources manual with descriptions/illustrations of all exercises, as well as additional info covering seminar topics 

Quick reference card – guide to exercises and drills

Email access to and 1-on-1 consultation with Strive coaches throughout the program
Strive Athletics provides regular virtual training meetings and activities planned and led by coaches with decades of experience mentoring young athletes. The program also offers educational opportunities through guest speakers and workshops, as embodied in the overall mission of Strive.
While some Strive athletes have competed at the highest levels of high school and college Track and Cross Country, the program is open to any athlete with a sincere interest in athletic and personal development.
Strive Athletics does not attempt to replace an athlete's school team. Strive coaches are high school coaches themselves, who respect and value the dedication and camaraderie of high school teams, and the expertise of their coaches. Therefore, Strive Athletics takes a collaborative approach to training, making all its workouts, drills, strength circuits, progressions, etc., available to high school coaches without limitation. Our goal is to provide structure and motivation for athletes to continue their athletic and social development outside of their school seasons so that they can return to their school teams with greater fitness, greater knowledge, and greater enthusiasm.
Jon Waldron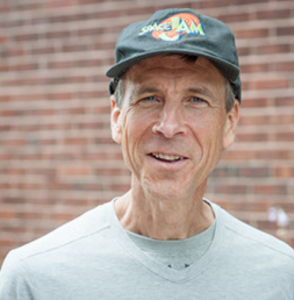 Coach
Jon has been coaching high school Track and Cross Country for nearly 20 years and, when he's not coaching, continues to train and run competitively. As an athlete he won a national age-group championship in the mile, and at one time held the American M45 outdoor record for 3000m. Jon began his coaching career as the distance coach at Newton North High School (Newton, MA), where he coached two individual state track and cross country champions, and his teams won four straight Bay State Conference titles and a Massachusetts Div I State title.
Since 2007, Jon has been Head Cross Country and Track & Field coach at Concord Academy (Concord, MA), where his athletes have earned 40 League All-Star and 26 All-New England honors. Dozens of his athletes have gone on to successful college running careers, and one, Strive co-director Tyler Andrews, is a professional runner and member of a United States National team, and is coached by Jon to this day.
One of Jon's proudest accomplishments is working with the Concord Academy Athletic Department to start the school's first Track and Field program. From humble beginnings (a single runner the first season), the program is now one of the most popular sports at the school, with well over 50 students participating each year thanks to Jon's enthusiasm, expertise, and reputation. Since the program started, CA Track and Field athletes have won numerous individual New England titles and one national title, and many athletes have gone on to compete at the NCAA level.
As a coach, Jon's philosophy has always been to focus on improvement and on learning to love the training process. He considers the success of his athletes and teams to be the predictable outcome of providing athletes with individual attention and encouragement, working with each runner to find the optimal training stimulus, and emphasizing long-term improvement over instant results.
Jon is a Level 1 USATF-certified coach and in the summer is a staff coach for the Northeast Kingdom Running Camp.
Maggie Fox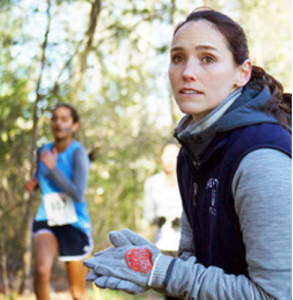 Coach
Maggie has been the Head Varsity Cross Country Coach at Newton Country Day School since 2012. In her six years at Newton, Maggie's teams have consistently been at or near the top of the highly competitive Eastern Independent League, twice earning league titles and twice winning the New England Division III Championship. The runners she has coached have earned 18 EIL league all-star designations, and 10 all-New England honors. In recognition of her team's accomplishments, Maggie was twice named her league's Coach-of-the-Year.
Maggie is a Level 1 USATF-certified coach and, when not coaching Cross Country in the fall, is a head coach for the Needham Youth Track Club and a staff coach for the New Balance-sponsored Northeast Kingdom Running Camp.
Maggie is also an accomplished runner in her own right. She began running at Marian High School in Framingham, and went on to compete in Division I Track and Field and Cross Country for the College of the Holy Cross in Worcester. Since her graduation in 2010, Maggie has been training and competing with the Greater Boston Track Club Racing Team. She holds positions on both the Greater Boston Track Club board of directors and the USATF New England board of directors.
Sue McNatt, MSPT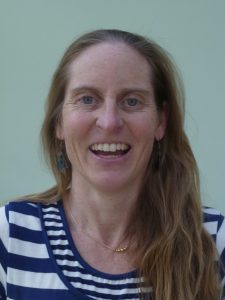 Coach
Sue McNatt discovered her passion and talent for running as a high school athlete in her native Wisconsin, where she made her mark as one of the top distance runners in the country. In high school, Sue competed in the Foot Locker Cross Country National Championships two years in a row, winning the Midwest regional Championships and earning All-American Honors, placing 8th in the National Championships her junior year. She was also runner up in the Wisconsin State Cross Country Championships. Sue attended D1 Northwestern University in Illinois on a full athletic scholarship. Among her collegiate accomplishments, she competed in the D1 Cross Country National Championships. To this day, she competes in cross country, trail racing and Nordic skiing for the Cambridge Sports Union. Sue is also an active and enthusiastic member of the Suburban Striders running club, and serves on their Board of Directors.
In addition to her athletic accomplishments, Sue is a highly regarded Physical Therapist who earned her M.S. degree from Boston University and has been in practice for almost twenty years. She specializes in treating runners of all ages and abilities, as well as other orthopedic clients. She brings her deep knowledge and understanding of competitive athletics to her practice, helping her clients resolve underlying imbalances and return to activity with confidence.
Sue has been coaching youth athletics for almost ten years, first as a Nordic Ski coach for the Bill Koch League, and more recently as Head Cross Country/Track and Field Coach for Needham Middle School and Assistant coach for Indoor/Outdoor Track and Field for Needham High School. She is a Level 1 USATF-certified coach.
Whether she is coaching, competing, providing therapeutic support, or organizing running events for her clubs and community, Sue brings a warm energy and positive outlook to everything she does. She has volunteered at countless events and advised and encouraged dozens of runners, both veterans and newcomers to the sport. Sue loves working with all levels of athletes helping them obtain their goals while having fun!