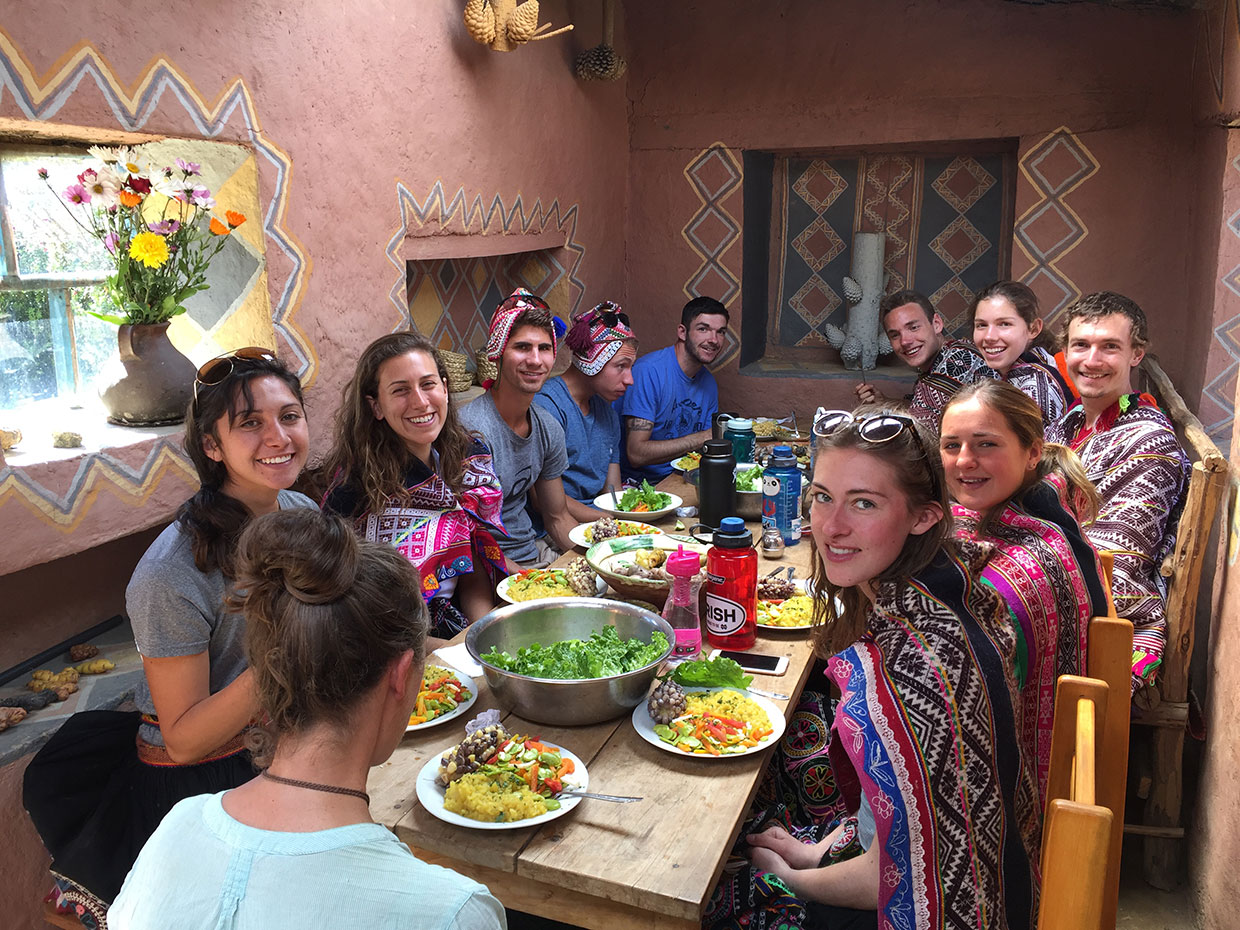 Peru Intern Program
Request Info
Enroll Now!
Peru College Intern Program Overview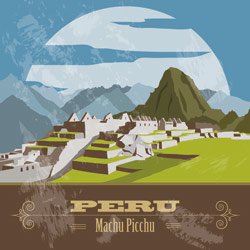 Program Length
2-6 weeks
Dates
June 10 – July 14
Focus
Service and Mentoring

Athletics

Adventure
Max Group Size
Cost
$325/wk
"A Strive Internship is an incredible opportunity, especially for college athletes. Not only do you get to live in another country doing fun volunteer work, but you also get to train at high altitude for two months. Last year as a middle distance runner, I struggled the entire cross country season to finish workouts. I hated tempo runs, but after my summer training in Peru, I'm finishing those workouts much faster and am actually looking to make our travel team."
"The trip definitely exceeded my expectations. I learned so much and had such an amazing time. Everyone on the trip was so influential and I really benefitted from that. I was surprised on how much we talked about service but I think it was extremely helpful. This part of the trip was really beneficial for me and made my time with Strive much more meaningful and important."
"As the program is specifically for student-athletes, the leaders recognized that it was important to all of us to disrupt our training as little as possible, and therefore they worked hard to make sure that we were able to get in the training that we needed. I appreciated this greatly, as it can be quite difficult to prioritize training on trips such as this…. Running at such a high elevation and, in general, being in such a new environment really helps you learn to listen to your body and what it needs (something that I'm still working on doing properly, but I think my time in Peru helped set me in the right direction)."
"My favorite part of the trip was the people! Everyone who came on the trip had a similar goal in mind which was to help others along with train for their sport. I grew so close to everyone and remember how some dinners I could not stop laughing."
Specifically designed for college athletes who want to get in a great summer of training without sacrificing the opportunity for a summer internship and living/traveling abroad.
Be more than a tourist. Immerse yourself in the Sacred Valley, learn about Peruvian culture,  and explore the surrounding area.
Don't just do service; learn about service. Take part in meaningful, community-driven projects and learn about how set up projects to serve others in an ethical way.
Train at high altitude along beautiful dirt roads at over 9000 ft (2800 m) and learn from your fellow interns and leaders how to take your athletics to the next level.
Enjoy near perfect weather: consistent cool, dry mornings and warm, sunny afternoons.
Take on one or both types of Strive internship.

Developmental Programs with a focus on educational development in leadership, athletic training, coaching and service learning, with no interaction with the Strive high school students (allowing  more time to focus on your own individual athletic training).
Mentorship Programs emphasize the same service learning concepts and specifically the interactions with Strive high school students
Responsibilities
As a Strive intern you will have many roles and responsibilities including, but not limited to:
Service: Strive is a service learning program for athletes, and thus, the service always comes first. This means service comes before training; every once in a while you might have to get up a bit earlier to complete your training if we have a full day of meetings or projects. We are committed to both educating our interns and high schoolers about responsible, ethical service and helping to make a positive, lasting impact on the communities in which we work. You'll spend around 2-4 hours per day learning about and later planning, preparing, and undertaking a variety of projects. Bringing an open mind and positive attitude to these projects is a must.
Mentorship: For interns taking part in the Mentorship Program (i.e. when Strive high school students are present), an important part of the intern experience is acting as a mentor for these younger Strivers. Each and every one of our high schoolers looks up to you as a role model and has a million questions about college, athletics, or life in general. Each day we ask that you be available to run/exercise/play sports with our students (one morning session and one afternoon session). Please keep in mind that if you are a college athlete, these runs or workouts may be less rigorous than what you are used to and this may be another example of where your personal training will come second. Additionally, we'll have activities in the evenings which you guys will help organize and lead; these might be watching a movie, playing cards, or even a swing-dance lesson (if you feel like teaching it)! The final mentoring responsibility will be giving a "v-talk" to your fellow interns and the group of high school students. This is your opportunity to have the floor where you'll choose a topic that's meaningful to you and give a short talk and Q&A session – always a highlight for interns, Strivers, and staff alike!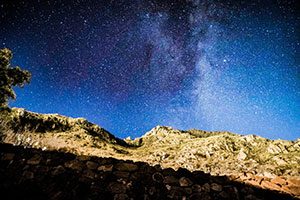 Social Media: An important part of Strive is sharing what we are doing on the ground (the service learning, travel, and daily program life) with family and friends of current Strivers as well as past and future participants. You will have a turn at the helm of the blog and Facebook/Instagram/Twitter feeds, which should be updated on a daily basis. A second portion of our social media is getting video clips and photos of you and our kids exercising, teaching, or simply answering questions about their experience with Strive.
Exploration/Research: Get out and explore! Scouting out new hiking trails, running routes, and activities around town that the whole group can take advantage of will be an integral part of your role. We might even send you on a research mission to find a tractor that we can rent for a project we're working on or (if you speak Spanish) to the next town over to be interviewed on the radio about an upcoming event we're hosting. Having extra minds around to help us solve problems is an invaluable part of our intern program.
Training: Finally, for some of you, the most important part. You will have the incredible opportunity to train in one of the most idyllic settings on this planet. Living and training at altitude (and boosting your aerobic ability) and training on soft surfaces all summer are just some of many benefits of training as a Strive intern. We hope that you'll not only get fit but also learn about training from our coaching staff and from each other.
We've had Strivers run up to 140 miles/week but keep in mind that running that much at high altitude is going to wear you out and you will be need to be extra careful that you are getting enough sleep and food. Most of our interns fall somewhere in the 30-90 miles per week range and find that it's pretty easy to get that amount of training in per week. Keep in mind that training is entirely optional. If you simply want to be a part of our service program and help mentor our students, that's just fine with us!
Outreach: Before your time in Peru or Kenya, we'll ask you to do some outreach to help share Strive's mission and goals with other student athletes who might be interested in the program. This could be as simple as having a conversation with your high school coach or something more formal like hosting an info session in your hometown. It should be fun and relaxed and mostly an opportunity for you to share your excitement about your upcoming internship with Strive!
Food and Lodging:
Lodging: Welcome to Pisac! You'll stay at the beautiful Chaska Wasi Hotel, a tranquil location on the bank of the Urubamba River with the rooms set around a beautiful, sunny courtyard perfect for a game of cards, a solitary core session, or a group meeting. Rooms are basic two- to four-person dorm style with shared bathrooms. Hot water is (in theory) available consistently, though, in practice, even the finest hotels in Peru can struggle to deliver consistent water temperature and pressure on a daily basis so be prepared for a very, very cold shower some days or maybe no shower at all if the town of Pisac has turned off the water for the day!
Food:  As an intern, you will receive a weekly cash stipend for your food. This is easily enough money to eat three hearty meals per day from cooking or eating at local restaurants. If you want snacks or drinks (other than water) those will be extra, though if you budget smartly, you will easily be able to afford some of those things. If you want to eat more "touristy" or "American" food (think: pizza and burgers), it will not be enough money to fill you up, especially if you are running 70+ miles per week.
Interns often have breakfast in the market or cook in the hotel kitchen (eggs, oatmeal, fruit, yogurt, cereal, etc.), lunch somewhere local in town (a typical "menu" with soup and entree), and have a home-cooked dinner with the group together at our home-base. Interns will receive a training module on food budgeting during their first week in Pisac and by the end of this training everyone should be professionals in navigating the meals of Pisac. If you take this budgeting course to heart, it should leave you with extra money each day, allowing you to "splurge" sometimes for a "touristy" dinner, snacks, or dessert!
The following are a few examples of what an average day will look like while you are on the ground and part of our programs. Keep in mind that your schedule will vary from day to day and come prepared with an eagerness to learn and be open-minded and flexible.  Remember that you will be visiting, serving and living in a place that is likely very culturally different from home. Plan to be busy while in country as your days will be filled with activities, service projects, workshops and much, much more.  Daily schedules are similar in Peru and Kenya.  We, at Strive, are committed to ensuring all of our participants have a wonderful time and with that in mind each group will be able to craft their daily and weekend schedules to some extent.  We welcome and value feedback, and as long as your ideas and suggestions align with the values and mission of Strive, we will do everything we can to make sure those activities and ideas are put into action.
7:30am:   Meet with group for a morning run or workout session.
8:45-9:45am: Breakfast
10:00-11:30am: Service Learning Discussion – What is service? Pitfalls of Service? Etc
11:30-12:00pm: Team Building Activity
12:00-1:00pm:  Lunch
1:00-2:00pm: Free Time (possibly a nap!)
2:00-4:00pm:  Begin planning service work
What are the needs of schools/projects?

How can we divide labor?

Where are we most useful?
4:30-6:00pm:  Afternoon run/workout session
6:00-7:30pm: Group Dinner – (Relaxation time for those not cooking!)
7:30-9:00pm: Cards/Games/Movies or free time depending on the day
7:30am:   Meet with group for a morning run or workout session.
8:45-9:45am: Breakfast
10:00-12:00pm: Service Projects (working in a local school, manual labor projects)
12:00-1:00pm:  Lunch
1:00-2:30pm: Free Time (possibly a nap!)
2:30-4:00pm:  Strive Center and Running Club work
4:30-6:00pm:  Afternoon run/workout session
6:00-7:30pm: Group Dinner – (Relaxation time for those not cooking!)
7:30-9:00pm: Cards/Games/Movies or free time depending on the day
7:30am:   Morning runs/workouts with our High School students.
8:45-9:45am: Breakfast
10:00-12:00pm: Service Projects (working in a local school, manual labor projects)
12:00-1:00pm:  Lunch
1:00-2:30pm: Mentoring session with High School students
2:30-4:00pm:  Strive Center and Running Club work
4:30-6:00pm:  Afternoon run/workout session
6:00-7:30pm: Group Dinner – (Relaxation time for those not cooking!)
7:30-9:00pm: Strive Talk and discussion with our High School Students
 Note: Weekend schedules will generally look a lot different and will likely include a day trip to an exciting location or occasionally a rest and relaxation day to regroup from a busy week of service, athletics and adventure.
Program Fee
Your program fee includes: accommodation, 3 meals per day, 24-hour-a-day support both on the ground and in the US (including a designated Intern Group Leader who will work specifically with

Strive

interns), your volunteer placement and support, and access to on-call US based medical staff. If you are planning on running 70+ miles per week, you should understand that you may need to supplement your three meals per day with snacks and other extras to make up for all of those calories you're burning on a daily basis. See "All the Details" tab for more information regarding meals.
The program fee DOES NOT include: – International airfare – Domestic transport to Pisac (though this can be arranged through

Strive

) – Other activities/outings* – Funding of Service Projects as

Strive

relies almost entirely on outside fundraising money to fund all of our on the ground projects

*These include the trek to Machu Picchu and other day trips. Most of the activities that we do with high school students will also be open to our interns and Strive will do our best to make those affordable to our interns

Applications are processed and interns are accepted on a rolling basis. If you're interested in applying, please contact us as soon as possible, before submitting your application, to let us know you plan to apply. 

**Note:  While we encourage interns to stay for the full length of the program and preference in the application process will be given to those that commit to the full program, we do accept applications from interns who for financial or scheduling purposes can only attend a portion of the program.  Please contact us if you are interested and we'll chat about the options that are available based on the program needs and values.